On Hollowhood, "the best independent film magazine in the UK" filmmaker JJ Barnes shares her experiences making indie movie Hollowhood, and in the year following the release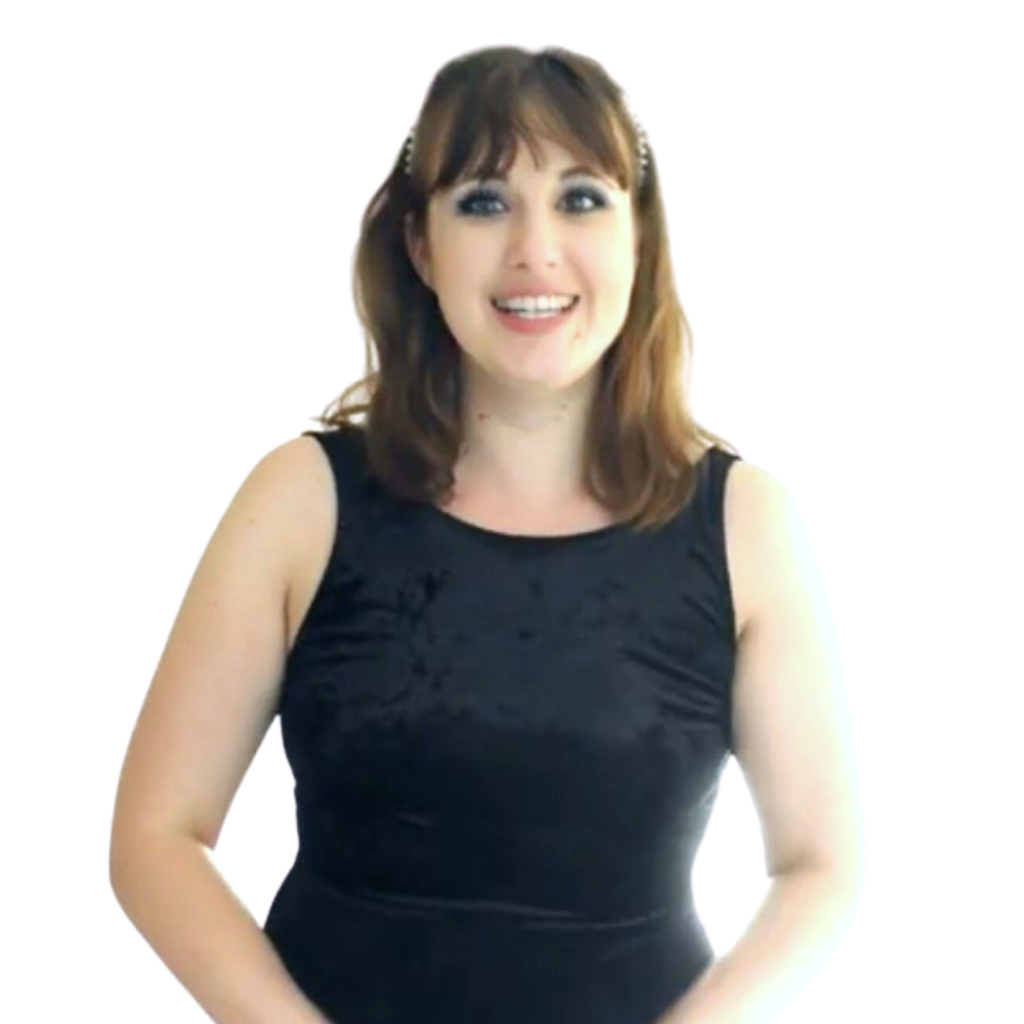 Written by JJ Barnes
One year ago today, October 1st 2021, I experienced what can only be described as a dream come true. A dream come true that started with an idea back in 2019: let's make a movie.
Indie Filmmaking
To work in the film industry seemed like an unachievable goal in my life, but a dream goal none the less.
From childhood I obsessed over movies. I read books about the making of films, watched talking head shows about the top 100 scary movies, the top 100 romantic movies, the top 100 funny movies. I obsessed over film quotes, bought magazines about new releases, and hoarded second hand DVDs I found in charity shops and carboot sales.
When you combine that love of movies with my passion for writing and my brain that is obsessed with stories, it makes absolute sense that I would want to, one day, write and make a movie. But of course, that's the kind of goal you keep in a little room in the back of your brain and only look at after a few glasses of wine. Who, really, gets to make a movie? Definitely not an awkward writer in a small town in England with no experience and no money.
Let's Make A Movie
So, given all that, what happened?
My partner, Jonathan McKinney, and I had a date night scheduled. We'd shipped our children off to play with their grandmother, hopped on a bus, and had a night of drinking, eating and shenanigans planned. But what happened on that bus ride would change my life forever.
"Let's make a movie."
That was the suggestion from Jonathan, a suggestion that logic should dictate I'd reject for it's madness. But logic doesn't always dominate decision making, especially when you're a bit of an impulsive wildling with a desperte desire to be creative. So, I agreed. Let's make a movie!
Planning A Movie
Instead of drinking, eating, and shenanigans, our date night turned into drinking, eating, and planning.
How do people with no money or experience go about making a film? First of all, what skills did we have? I'd been making and editing YouTube videos for a while, so I had film editing software and a basic knowledge of how to use it. I have always loved using a camera, so logic dictated that would be role. I could get better at both things, but it was a jumping off point. For Jonathan, he has an incredible understanding and skill with music, and had some simple music software on his computer, so he would taking scoring and audio recording. Together, we would write.
But before we could write a movie, we had the next step to consider. With no money, how would we find actors, and how would we find a shooting location?
So, we got to work. I phoned my parents and negotiated (read: demanded) use of their holiday let. We got two weeks in January agreed on. January just two months away in 2020. So by January we had to write and cast and entire film.
How To Write A Movie
Before we could write the movie, we had to know who could act in it. There's no point writing a film filled with characters you cannot cast. So, we did it in reverse. We cast the film before we wrote it.
We contacted friends, family and acquaintences with a very simple offer. How would you like to work really hard for no money for a chance to star in a low budget movie that nobody will ever see?
The cast was formed! These incredibly generous people booked unpaid leave from work, traveled across the country and showed up to work in the early hours of the morning, late at night, and in exchange for nothing more than the hot meals my mother busied herself preparing every day.
With the cast formed, we wrote the film. Horror is cheap to make, the location we had to film in is in a remote village, and the actors are all around the same age. So, a friends getting together holiday over the Halloween weekend was decided on. After that, it was just about working out the interpersonal relationships, what the scary scenario was, and how to piece it all together.
Filming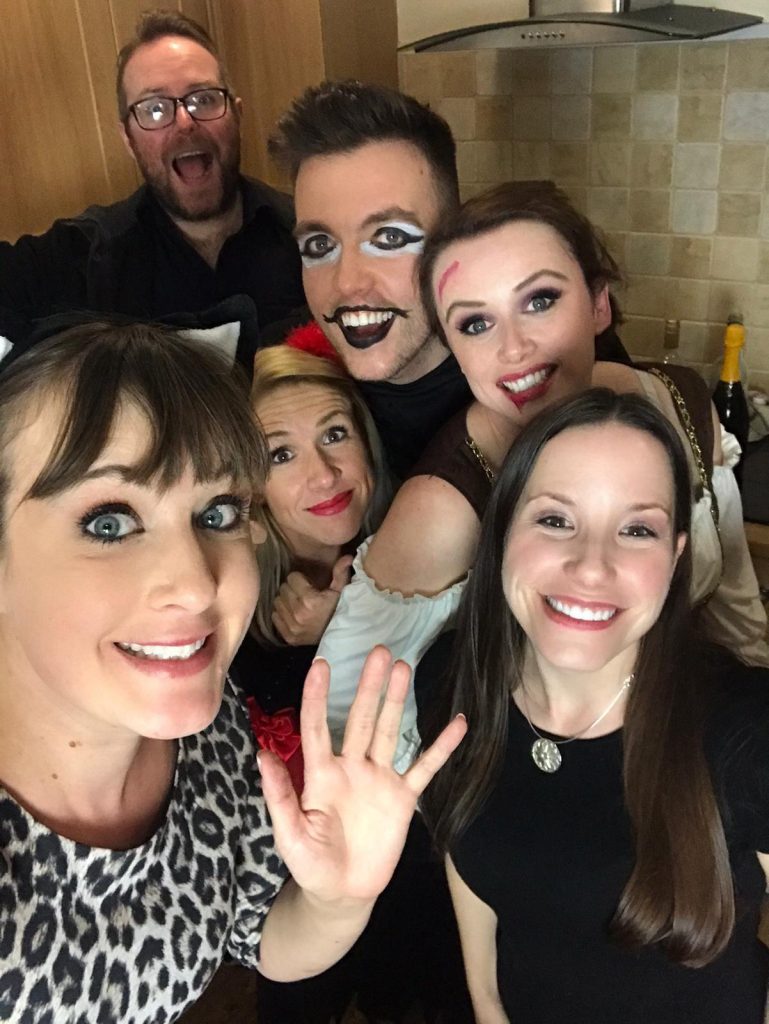 Those last two weeks of January were some of the best of my life. We worked incredibly hard and we were all exhausted, but it was wonderful.
We all started off nervous and inexperienced, learning on the job and figuring things out on the fly. But learn and figure things out, we did. We got there. We reshot scenes that didn't work, we worked around conflicting schedules, we laughed, we danced, we bonded. Hollowhood was born.
The other slight incident that happened in 2020 was the global pandemic. Our goal to release Hollowhood in October 2020 had to be bumped back by a year, and we had to figure out editing and scoring a movie, and writing and recording a soundtrack, around home schooling and illness. But we did it. We made our movie.
Independent Release
We decided to release Hollowhood onto our YouTube Channel. There's always potential for it to find a home on another platform, but our goal was to just get it seen. On October 1st 2021, Hollowhood premiered.
Due to yet another bout of Covid, we couldn't have the big viewing party we had hoped for. Instead, we sat at home, watching the numbers of viewers joining for the premier. It started off as just us, then a couple more joined. Actors were texting on our group chat about being excited for it to start. Chat on the YouTube video was full of anticipation.
Then the numbers went up more. There was 30 people signed in to watch. Then 40. Then 50.
We expected just the cast and a few hangers on, but before long, there was over 100 people logged on to watch the premier of our little movie. Our little movie that we had slaved over, worked for, dreamed of.
Now, 1 year on, over 4000 people have watched it. Compared to the big budget Hollowhood movies that's a tiny number of people, but for us, and our little team, that's huge.
Hollowhood Party
We did get our party. Not a premier party as intended, but a viewing party.
Our cast, crew, family, friends, and the local mayor all gathered at a pub in our little town. We had food, we had drinks, we had photographs. We watched the movie on the big screen over the bar, and sang kareoke to the tracks from the film.
It was glorious. It was wonderful to see so much happiness and excitement for something we created and the experience we shared. I will never stop loving those memories.
Hollowhood
Halloween in an old house in the middle of nowhere…scared?
Olivia and her ex-girlfriend Penny are reuniting for their friend Natasha's Halloween weekend away in Hollowhood. At first Olivia dreams of reigniting the love she and Penny shared, but the creepy locals, the peculiar priest, and a man whose wife went missing five years ago change those plans. Soon Olivia isn't focussed on whether she and Penny can fall back in love, she's focussed on whether she and Penny can survive.
One Year On
In so many ways, our lives haven't changed. We still live in our little house in our little town. We still work hard and we haven't won awards and moved to Hollywood.
But in so many ways our lives have changed. We made a movie. We know now, going forward, that we can do that. We can do it once, so we can do it again. We have new found bonds with incredible people because of this film. Passions for acting and singing have been ignited in our cast. Skills that we can use and hone have been developed in ourselves.
I get to look back at young me, sitting on my bed surrounded by books about film and piles of DVDs, and say, "Guess what. You did it. You made a movie."
And for this, I can never thank the people who made it happen enough. Because for a whole year, as of today, I have lived my dream. I am a filmmaker. Thank you.
Find Hollowhood NOW:
Website: https://hollowhood.co.uk/
Watch on YouTube: https://youtu.be/34a_rgmLi8A
Facebook: https://www.facebook.com/hollowhoodmovie
More From JJ Barnes:
I am an author, filmmaker, artist and youtuber, and I am the creator and editor of The Table Read.
You can find links to all my work and social media on my website: www.jjbarnes.co.uk
Twitter: https://twitter.com/JudieannRose
Facebook: https://www.facebook.com/jjbarnesauthor
Instagram: https://www.instagram.com/j.j.barnes/
TikTok: http://www.tiktok.com/@j.j.barnes
LinkedIn: https://www.linkedin.com/in/jjbarnes1985/
Pinterest: https://www.pinterest.co.uk/jjbarneswriter/
Donate to support Hollowhood.
We strive to keep Hollowhood. free for both our readers and our contributors. If you have enjoyed our work, please consider donating to help keep The Table Read going!