On Hollowhood, "the best independent film magazine in the UK", after starring in Bettor Days on HULU, Wyatt Feegrado has taken his aggressive, thought provoking comedy to Amazon Prime with Wyatt Feegrado: De-Assimilate.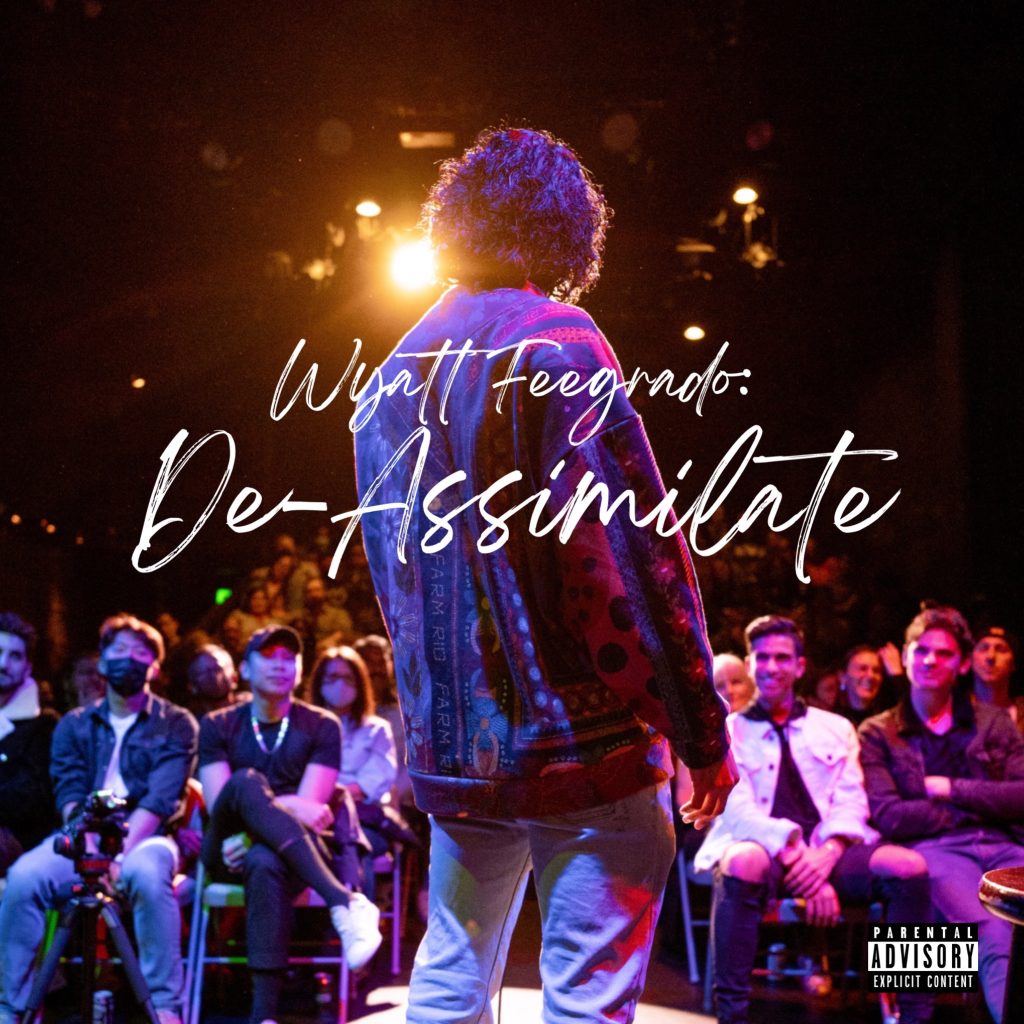 Wyatt Feegrado: De-Assimilate
After starring in the tv show Bettor Days on HULU and ESPN+, 23 year old Indian-American Comedian Wyatt Feegrado takes his aggressive, thought provoking comedy to Amazon Prime in his first stand-up special, Wyatt Feegrado: De-Assimilate on December 29th.
Cincinnati based film studio Four by Three announced Wyatt Feegrado: De-Assimilate will be released on streaming giant Amazon Prime on December 29th. In the Special, Wyatt explores topics such as growing up Indian in a majority white area, how the majority of names in our western culture comes from Brown Culture since they stem from the Bible, and his former girlfriend, supermodel Sara Grace Wallerstedt.
About Wyatt Feegrado
Wyatt's Career Highlights:
-Starred as Vinnie Corrales, a pre-school teacher who accidentally bets his life savings on the Astros winning the world series in Bettor Days on HULU and ESPN+.
-Hosts First World Problematic, the #2 standup podcast in India, and a top 50 standup podcast in the world.
-Starred in two National TV Commercials this year, for Grubhub and Spectrum Wireless.
-Embarked on his first European tour this year, performing in 13 countries in 2 months and ending his tour with a run at the world famous Edinburgh Fringe Festival
Wyatt Feegrado grew up in the San Francisco suburb Walnut Creek, where he was raised as the oldest of three children. After sneaking out from under his parents watch at 16 to go to his first open mic, Wyatt's comedy career began. He soon moved to the Big Apple to attend the prestigious NYU Tisch School for the Arts, and began his career in acting and writing. Wyatt is only 23 years old, but is already an accomplished comedian, with TV and Festival Credits to his name, and with Wyatt Feegrado: De-Assimilate, we may be witnessing the birth of a star.
Find more from Wyatt Feegrado now:
You can follow him on his Tiktok, Twitter, and Instagram, all under @Wyattfeegrado, or visit his website https://www.wyattfeegrado.com
Wyatt Abranches
Wyatt Feegrado
email us here
Visit us on social media:
Twitter
Other
Donate to support Hollowhood.
We strive to keep Hollowhood. free for both our readers and our contributors. If you have enjoyed our work, please consider donating to help keep The Table Read going!