On Hollowhood, "the best independent film magazine in the UK", Lava Bombs: Truths Behind The Volcano is a new documentary film about the 2021 Tajogaite volcano, produced by GeoTenerife.
Lava Bombs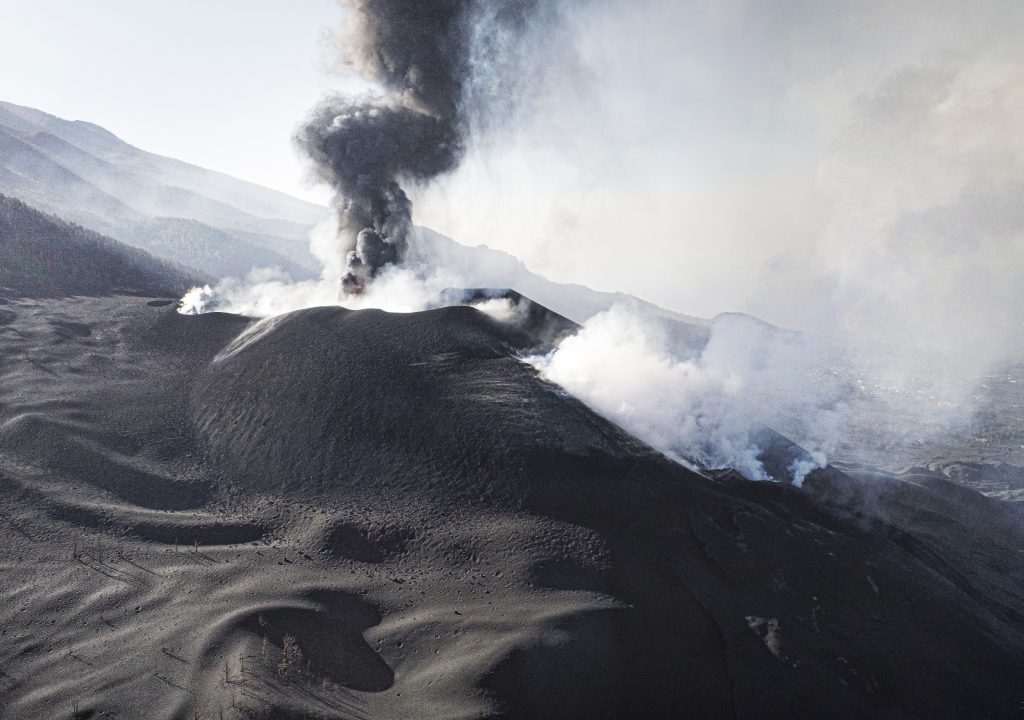 New documentary about the eruption of Tajogaite volcano in September 2021, Lava Bombs: Truths Behind The Volcano, captures the explosive stories behind the crisis and response in La Palma, Spain.
Released in the USA on October 20 on Apple TV, Amazon Prime and Google Play, Lava Bombs shares the power of the disaster through the voices of the people affected by the eruption. As well as spectacular footage of the volcano itself, viewers hear from the emergency managers, scientists and politicians as well as ordinary residents.
With thousands of citizens evacuated from their homes, the pressures of managing a disaster of this scale in the glare of the world's media is brought into sharp relief.
GeoTenerife
Founder of GeoTenerife, Sharon Backhouse, led her team to the scene of the volcanic eruption, so they were able to record the events as they occurred, and provide a record of the course of events. Alexander Whittle, the Scottish-based film director Alexander Whittle, was on the scene to witness and record the catastrophe, and provides the narrative by of Lava Bombs with the vision of a 'big screen' director. Both the producer and the director of Lava Bombs demonstrate a deep respect for the people effected in the crisis, and created their documentary with sincere hope for the future of the people of La Palma.
Lava Bombs was recentenly previewed in both Tenerife and La Palma, and received a very positive reception.
GeoTenerife Launches Volcano Stories
The new Volcano Stories project was recently launched by the team at GeoTenerife. It offers a open-access research initiative for the 2021 eruption, bringing together intimate testimonies, scientific research and educational resources. They also share regular updates on post-eruption life in La Palma. The project also fosters collaborations between GeoTenerife and local, national and international scientific institutions.
Covered by ABTA, GeoTenerife is a UK company based in Tenerife, and organising tailor-made field trips for universities and schools. It has a 'no quibble' guarantee, allowing for flexible refund or rebooking.
Working with leading institutions on the island, GoeTernerife offer field training camps in a range of disciplines. These camps combine educational elements with hands-on work experience lead by leading local experts. The camps are held in incredible environments including the Teide National Park and the unique Laurel forest.
All camps are open to international students and run in the English language.
Find more from GeoTenerife now:
Link to GeoTenerife website: https://geotenerife.com/
Link to Lava Bombs Film website: https://lavabombsfilm.com/
Link to Volcano Stories open-access educational project resources: https://geotenerife.com/volcanostories
Donate to support Hollowhood.
We strive to keep Hollowhood. free for both our readers and our contributors. If you have enjoyed our work, please consider donating to help keep The Table Read going!